SEO stands for "Search Engine Optimisation".
How does SEO WORK?
Technical On-site Optimisation & Enhancements. Pagespeed, UX, and many other improvements/
New content creation.
Understanding detailed data. Knowing how to USE data is a great SEO advantage.
Link building. Building and creating strategies to generate ONE-WAY links to your website.
Keyword research. Knowing which keywords are important to your business is fundamental and watching out for new trends.
Competitive analysis
Any business owner or manager that has researched how to grow their traffic and increase revenue has stumbled upon SEO. SEO, an acronym for Search Engine Optimization, has quickly risen to the position of one of the most commonly used digital marketing tactics. The powerful effects of SEO are not to be understated. It is one of the most successful and impactful strategies that you can deploy for a business that needs to have a strong presence online.
The problem, of course, is the fact that not many business owners or managers understand SEO or how to use it. If you're curious about the effect of an amazing SEO strategy for your business, then you're in the right place. This comprehensive guide to SEO will answer your questions about SEO and how it works.
What is SEO?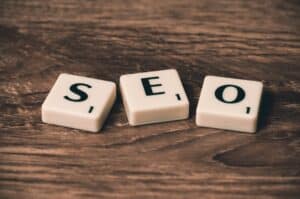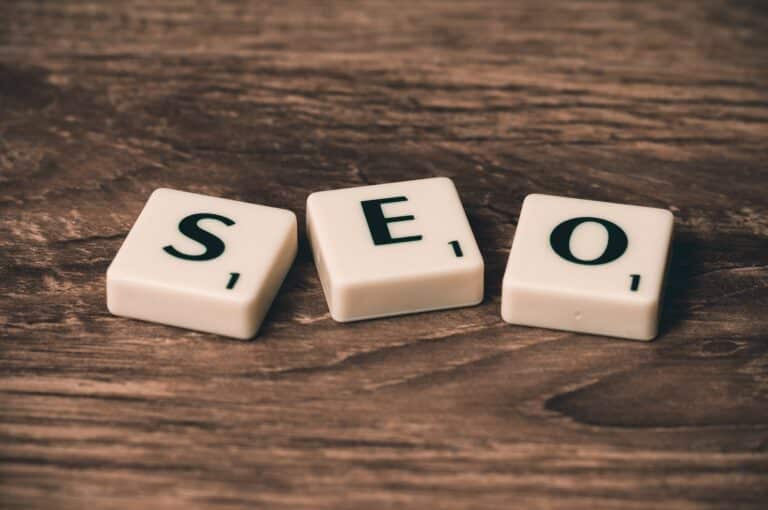 Before you can deploy a successful SEO strategy or work with an SEO company that you can trust, you should have a basic understanding of what SEO is. SEO stands for Search Engine Optimization, and it is the process of making your website and specific pages on your website more likely to appear for various search queries.
When your website is able to appear for more keywords and searches, you will undoubtedly experience a boost in page views, conversion, and as a result, revenue. For anyone that wants to have a strong digital presence for their website, SEO is a crucial tool in making that happen.
SEO is a complex practice and not always an exact science. Search engines are frequently changing the way that they calculate which pages appear higher than others. That's why working with an experienced and reputable SEO agency is the key to maintaining your staying power at the top of the search results.
Components of SEO
When it comes to SEO, there's a lot to know. The algorithm that Google and other search engines use to determine which pages rank higher is very complex. That's why any good SEO agency and strategy ensures that several methods are used to cover all of the bases. A lopsided SEO strategy can quickly go out of style when the next algorithm update appears.
Here is a brief overview of the various components of SEO and how they are included in an SEO strategy. It's important to remember that even more factors are included in ranking higher consistently in the search results, but these are the main pillars of achieving better results.
Technical SEO
Technical SEO is considered to be the foundation of SEO strategies. The goal of technical SEO is to make sure that the identity of the website itself is friendly to search engines. This takes place at the code level, where important changes are made to ensure search engines are able to find and read the website. Without this ability, you are hindering your SEO efforts right from the start.
An important part of this is the integration with Google Search Console. GSC is a dashboard that allows you to see and manage your site's index status. You can submit new pages for indexing, re-crawl pages that have gone through updates, see the number of views and clicks you are receiving, and submit sitemaps so that Google can more easily navigate your site.
Technical SEO also includes efforts such as alt tags for images, optimizing the loading speed of your website, making it mobile-friendly, and using all the other guidance provided by Google and other search engines to make your website technically appealing.
On-Page SEO
Once you have laid the foundation for the indexing and ranking of your website, the next step is to optimize the pages itself. This is referred to as on-page SEO. This includes a number of factors such as content, images, font size, keyword usage, and other methods. Many people consider content to be the most important on-page SEO factor.
Since Google is a user-oriented platform, they are partial to websites and pages that offer benefits to their users. In many cases, this means offering the user valuable and insightful in-depth information. If you are able to produce premium content for your page, you will have a higher chance of ranking that page.
However, the subject is even more complicated than that. Not only must you produce high-quality content, but within that content, you must include the keywords that you want to rank the webpage for. This requires a concentrated keyword research effort prior to the production of content so that you can gain a better understanding of what your users are looking for and what they will search to find it.
The on-page SEO process also includes examining any individual elements on the page such as images, buttons, font size, and other visual aspects that will help to increase the engagement of the user on the page. Google takes into account the amount of time that users spend on your page, so this should be an area of focus for you.
OMEGA DIGITAL'S On-Page SEO strategies include but are not limited to:

Metadata improvements
Keyword weight distribution strategies
Page speed optimisation
URL Optimisation
Page headings optimisation
New content & search engine visibility recommendations
Crawlability improvement recommendations
XML sitemaps
SEO is a long-term strategy and no short-term results are to be expected
Off-Page SEO
Finally, once you have your technical and on-page SEO exactly where you want it to be, it's time to conduct off-page SEO. Off-page SEO is a broad topic and includes several dozen components. Off-page SEO refers to efforts that are taken separately from altering the actual website or webpage in order to increase the appeal of that page to Google and other search engines.
For many SEO agencies and businesses, off-page SEO is focused on link building and whitehat link creation. Backlinks are an important part of SEO, and they occur when other sites on the internet link to your site. In the eyes of Google, this is a signal that your site is a trusted source. However, there is a right way to build backlinks and the wrong way. If you are too focused merely on the number of links you are building, you are prone to doing it the wrong way.
Google not only wants to see a high amount of links, but they also want to see that your site is obtaining high-quality links from other, trusted sources. That's why many business owners tend to hire an SEO agency that offers SEO packages. This ensures the quality of the links that they are getting and leaves it in the hands of trained professionals.
All this doesn't mean that you aren't able to help your backlink portfolio yourself. One of the best things that you can do to improve your backlink portfolio for your website is to submit your business to online directories. Not only could this help build traffic from people that are looking for businesses like yours, but the directory that you submit to will provide your website with a backlink.
If you want to start providing your website with more backlinks for free and take action, you can submit your website to the best Australian business directories. This isn't a comprehensive SEO strategy that is likely to vault you to the top of the rankings by itself, but it will certainly help when used in conjunction with an SEO package from an experienced and reputable agency. Some of these directories include:
hotfrog.com.au
truelocal.com.au
yellowpages.com.au
yelp.com.au
startlocal.com.au
Links are not the only factors when it comes to off-page SEO. Google and other search engines also look for other signals that your website is trusted such as social signals, which refers to the number of times that your website is shared on social media. That is why building a strong social media presence is an integral part of any SEO strategy that has a hope of success.
In all of this, it's important to remember that you cannot manufacture success or take a shortcut. SEO is a long process that requires the care and attention of an experienced and reputable SEO agency. You should always ensure that the SEO agency that you work with uses "white-hate" strategies, which are SEO strategies that are compliant with guidelines set forth by search engines and do not put your website at risk of penalties in the search results.
OMEGA DIGITAL's off-page link development strategies include but are not limited to:
A combination of social profiles, quality, and relevant backlinks and the frequency in which we're able to acquire them are all extremely important ranking factors for improving and maintaining search engine rankings.
High authority directory submissions
Broken external link analysis
Social profiles and engagement strategies
Commenting on relevant blogs and forums
Content marketing techniques
Link building outreach
Guest blogging
Seeking links from suppliers, partners, affiliates, and more.
SEO is a long-term strategy and no short-term results are to be expected
How to do SEO
As a business owner or website owner, you might be wondering how to move forward, now that you know a bit more about SEO. There are two basic options that you can use. Here are some of the ways to do SEO that is commonly pursued.
In-House SEO
If you believe that you know enough about SEO to handle it within your own business, you could create an in-house SEO strategy. This would require you to do the planning, execution, and maintenance of your SEO efforts. You would need to train your staff, mobilize a backlink building strategy, and continue to adapt to the trends and updates of the Google search machine.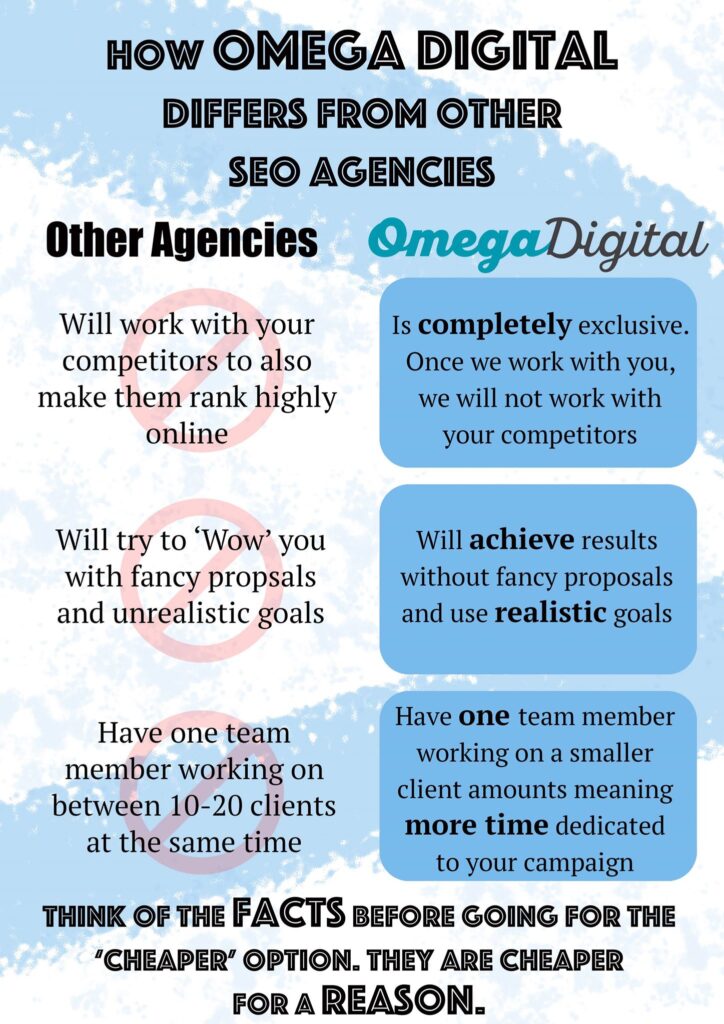 The other option that you can pursue is to work with an experienced SEO agency that offers customized SEO packages for your business. For many business owners, this ends up being the best option because it means that they can focus on what they love to do–which is run their business. With this option, you could focus on the business side of things while a high-quality agency focuses on increasing the number of people that find your business.
View our 2021 SEO packages for exclusivity privileges (we do not work with your online competitors):
https://omegadigital.com.au/seo-packages/
The SEO video below is a podcast that is targeted at SEO Beginners.
Andrew discusses the importance of content marketing and storytelling and how to approach SEO & Digital Marketing in 2020.
In business, you will hear about the term SEO a lot!
Search engine optimization can be stressful! And of course, we all want to be on page one of Google, but it is all about understanding the right approach and mindset when it comes to SEO!
Any questions about your domain, either send us an email or pvt message or comment below: ???