Here are my tips for improving your SEO if you're a lawyer, solicitor or conveyancer. Usually, legal based professionals are based in specific suburbs or regions and therefore targeting your SEO to customers directly in these regions make most sense. There are exceptions of course.
1. Target your local SEO keywords based on the area you are in. For example: lawyer Parramatta, lawyer Guildford, lawyer villawood etc.
Setup your local Google myBusiness & Bing places listings in each of your targeted areas even if you need to establish a virtual office presence. Separate phone numbers are great for branding and increasing your online enquiries in each specific location.
2. If you're guest speaking in universities, ask for links from university websites to your website. 
3. Ask your happy customers for a 5 star Google review. Learn how to create your link
4. Add your business to major law specific directories. For e.g.
https://lawyersofsydney.com.au/
https://lawpath.com.au/lawyer-directory
https://australianlawyersdirectory.com.au/
https://www.lawsocietywa.asn.au/find-a-lawyer/
5. Build a comprehensive content strategy for your blog and YouTube (Video Marketing) based on what people are asing for.
Try starting your own Law TV Show where you answer FAQs and embed videos into a blog article. Learn How Here
TIP: The PEOPLE ALSO ASK section is a gold mine of content ideas based on SEARCH VOLUME from your potential clients.
For example, create a video & blog article called "What is included in family law?" and then once completed, submit that URL to Google Search Console so your content is quickly indexed in Google and rankings can appear quicker.
6. Check your brand mentions and ask for links from any website that mentions you but DOES NOT link to your website. Mention is a great service to manage this automatically.
7. Page speed optimisation. Work our how quick your website is and make improvements to speed up download time for your clients. Get Insights into your PageSpeed
8. Mobile optimisation. Check your website and make sure it is mobile friendly. Check whether your website is mobile optimised
9. Check for website duplication. Ensure your content is not being copied by other websites. Siteliner is good tool.
10. Audit your website for free looking for technical problems. My favourite tools are:
11. Boost your content from your blog (mentioned point in #5) on Facebook. Target your content to your demographic and in close proximity to your business location.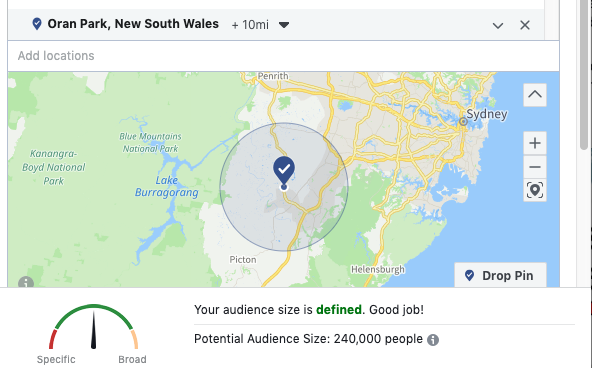 Any questions, please let us know below ???